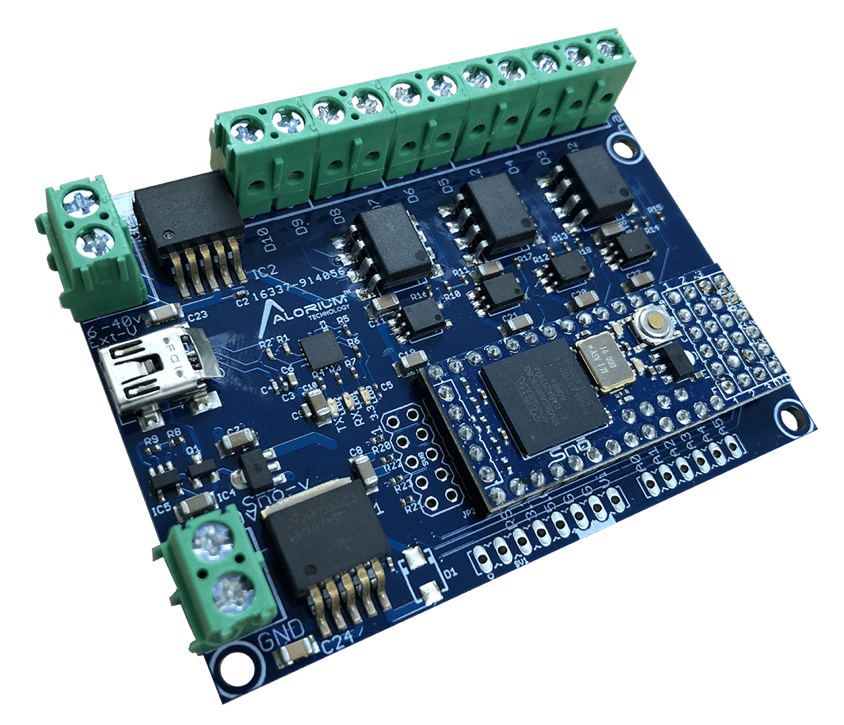 Introduction to AT10
AT10 combines the precision and performance of our FPGA based Snō module with 10 channels of optically-isolated digital I/O to resulting in a compact controller capable of reliably driving IGBTs in high-power brushless DC motor systems and providing the following key benefits:
High-Voltage Compatibility
The control logic hardware is configurable which makes AT10 easily customizable for unique motor control applications.
Benefits of Optical Isolation
Noise Immunity
Opto-isolators prevent voltage spikes and other electrical noise common to high-voltage systems from reachin control electronics.
High-Voltage Compatibility
Opto-isolators provide electrical compatibility between control electronics and high-voltage motor subsystems.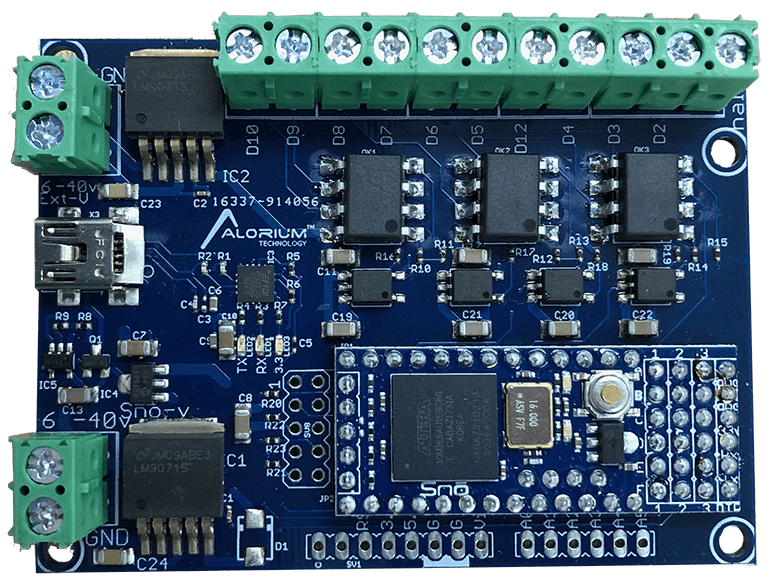 3-Phase BLDC Motor Control Logic
62.5ns resolution
Open collector outputs
Inputs tuned for 5V logic; customizable for other voltages
10 channels Optically-Isolated Digital I/O
Optical isolation up to 3750Vrms
6 IGBT or MOSFET driver outputs
3 Hall Effect sensor inputs 
1 motor control inputs
Customizable Motor Control
Control hardware driven by Intel MAX 10 FPGA
Reconfigurable for application-specific use cases
Simple GUI software programming interface
Example Application
The block diagram below illustrates a simple example of how AT10 can be used for controlling a high-voltage BLDC motor.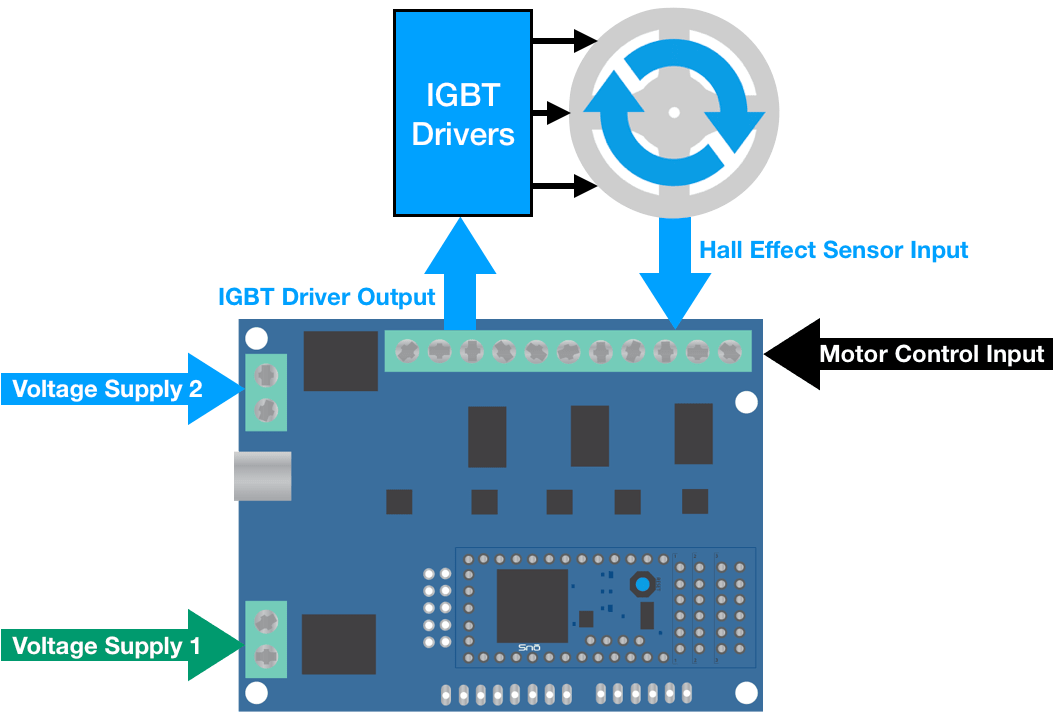 Learn More
AT10 can be customized to fit your specific system requirements.  This includes the physical footprint of the module as well as any custom motor control algorithms needed for your application. 
For more information, follow the button below, email sales@aloriumtech.com or contact Jason at 715-575-3150.