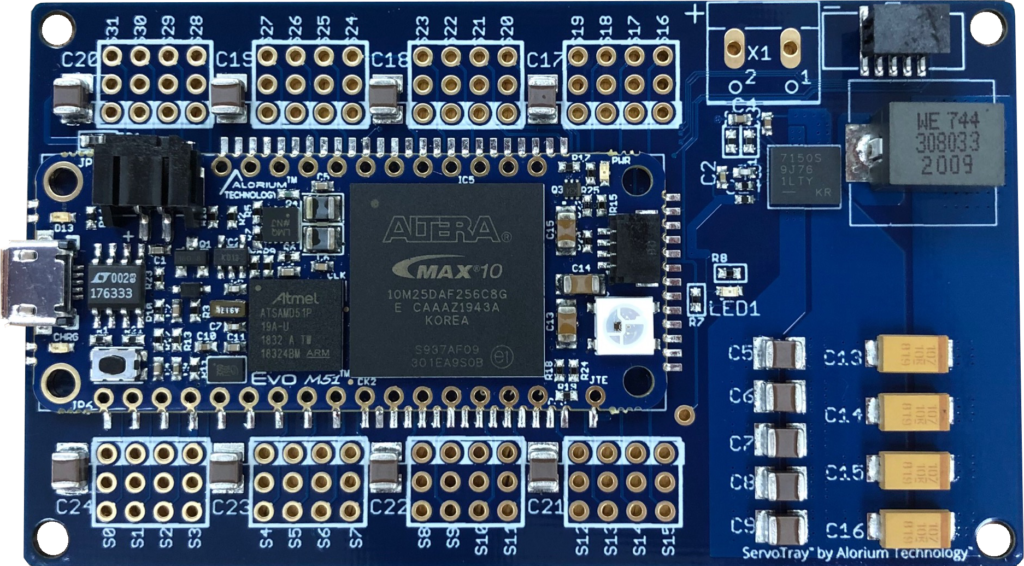 ServoTray 32 Servo Controller Board
ServoTray is a motion control board we developed for driving up to 32 servos in parallel. It is designed to be used with one of our Evo M51 boards as the main compute and control module.
In addition to the rock solid, independent, and truly parallel PWM control signaling that ServoTray can provide for controlling your servos, it also includes extra Xcelerator Blocks, such as PID and Quadrature, making it a great fit for more complex motion control solutions.
Key Features:
Integrated FPGA Xcelerator Blocks
32 servo controllers
32 generic PWM controllers
16 quadratures
16 PIDs
Each can be multiplexed across 32 user pins
SAMD51 32-bit ARM Cortex M4
Intel MAX 10 FPGA
ServoTray is available directly from Alorium Technology based on customer demand. If you are intersted, please click on the button below to contact Jason for sales discussions.
Power, Pins, and Performance
ServoTray offers the connectivity, power driving capabilities, and deterministic parallel control performance perfect for a number of robotic and mechatronic projects.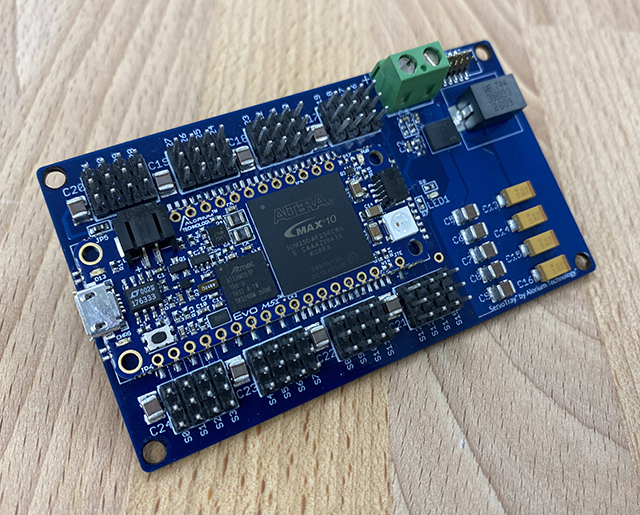 ServoTray shown here with an Evo M51 and pin headers.
Evo M51 board and headers are not included with ServoTray.
Alorium Technology | 3041 Melby St., Eau Claire, WI 54703 | 715-575-3150