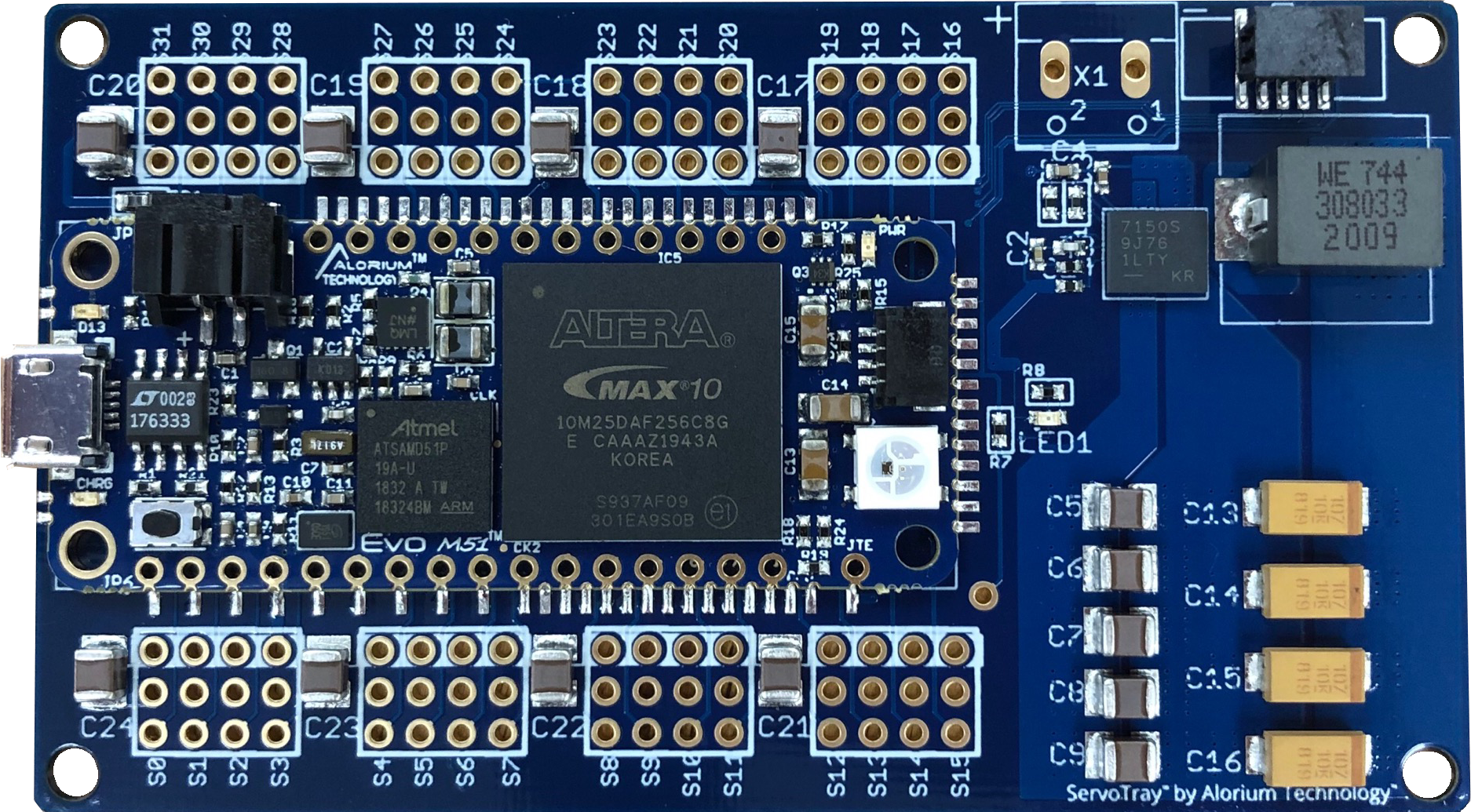 Superior Motion Control Performance
Powered by Alorium's Evo M51 board, ServoTray provides a single platform that integrates a handful of powerful hardware accelrated functions including: 
32 servo controllers
32 generic PWM controllers
16 quadrature inputs
16 PIDs
Power, Pins, and Performance
ServoTray offers the connectivity, power driving capabilities, and deterministic parallel control performance perfect for a number of robotic and mechatronic projects.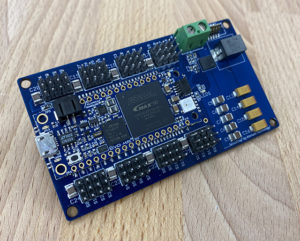 ServoTray shown here with an Evo M51 and pin headers.
Evo M51 board and headers are not included with ServoTray.