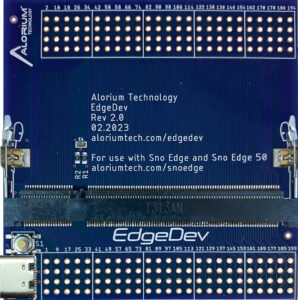 EdgeDev
Sno Edge Development Breakout Board
Let's face it, there are A LOT of I/O on Sno Edge, and until your final application board is complete, you will probably want a way to interact with your Sno Edge module.  Well, we have you covered with the EdgeDev breakout.
EdgeDev gives you access to all of the digital and analog I/O with a USB-C connector for power and USB serial communcation with Sno Edge.
Easy Access to Evo M51 Edge I/O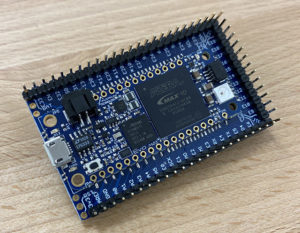 EvoTray shown here with an Evo M51 and pin headers.
Evo M51 board and headers are not included with EvoTray.
Alorium Technology | 3041 Melby St., Eau Claire, WI 54703 | 715-575-3150