A Tray for your Evo M51!
EvoTray is a simple breakout board that makes prototyping with the Evo M51 board easy and convenient.
Key Features:
Great for accessing additional Evo M51 signals
0.10" through-hole signal spacing
Hand-solderable
Easy Access to Evo M51 Edge I/O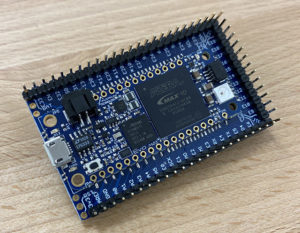 EvoTray shown here with an Evo M51 and pin headers.
Evo M51 board and headers are not included with EvoTray.
Alorium Technology | 3041 Melby St., Eau Claire, WI 54703 | 715-575-3150