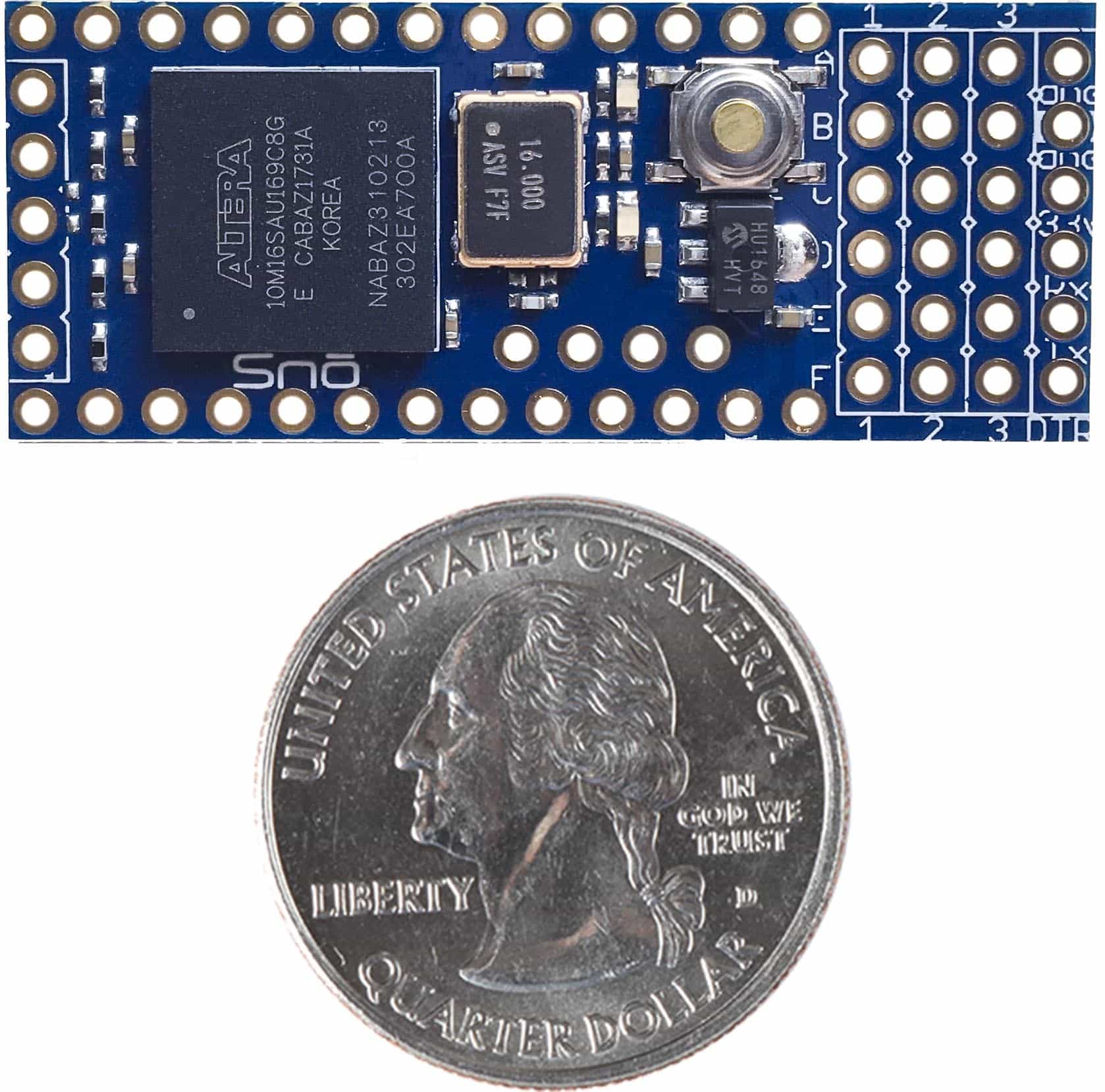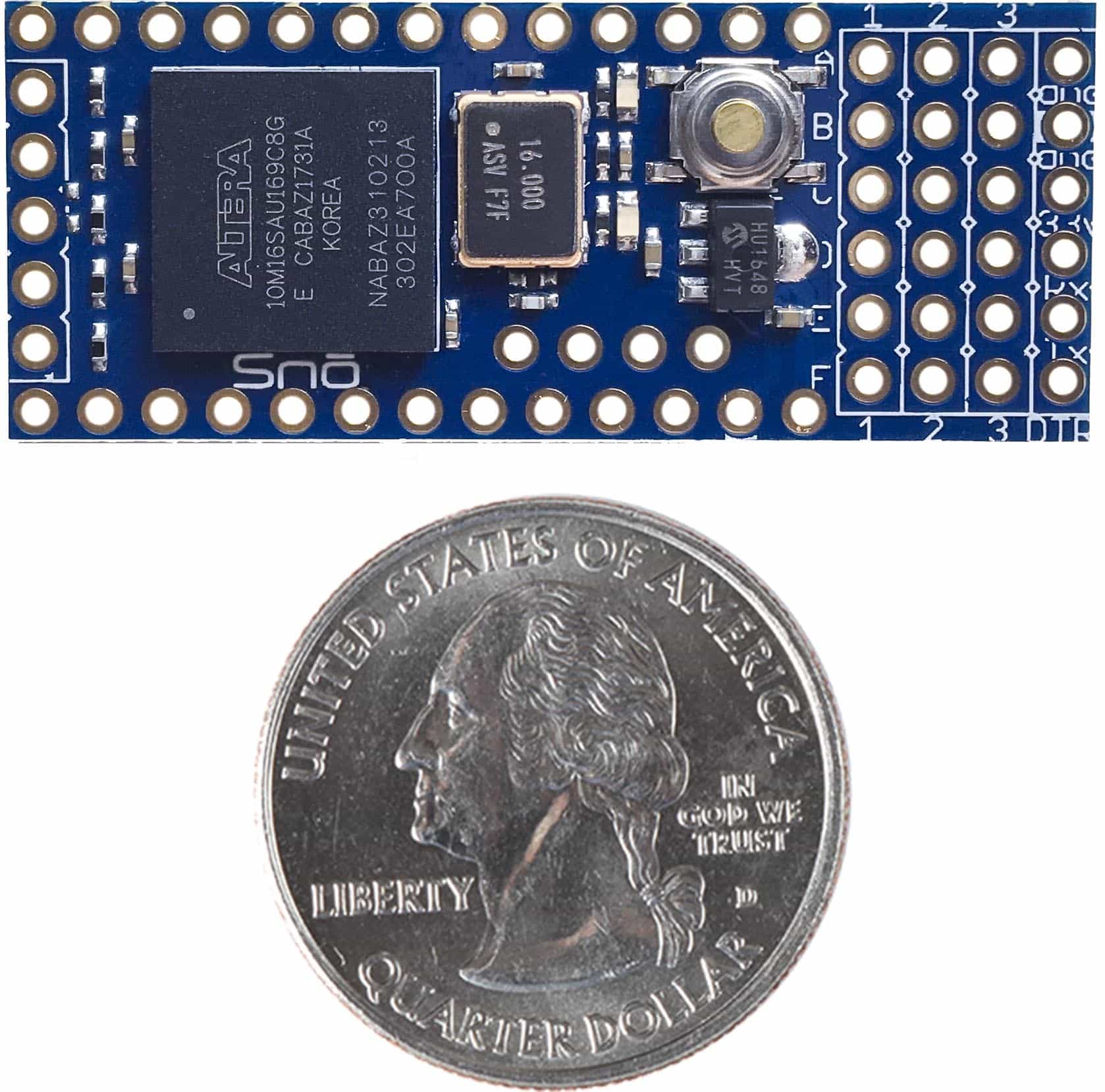 Advantages
PROGRAMMABLE with Arduino IDE
EMBEDDED 8-bit AVR instruction set compatible microcontroller
CONFIGURABLE with custom Xcelerator Blocks on the FPGA
FASTER clock rates and overall application speed
A compact footprint and Arduino compatibility make it perfect for fitting into final projects!
Programmable with Arduino
Rapidly develop your software code and even upload custom FPGA functionality using the free and flexible Arduino IDE.
FPGA Performance
Boost the speed and performance of your project through the FPGA powered acceleration and offload.
Compact Footprint
Integrate Snō as a compact yet powerful embedded System on Module (SoM) for your development project or final product.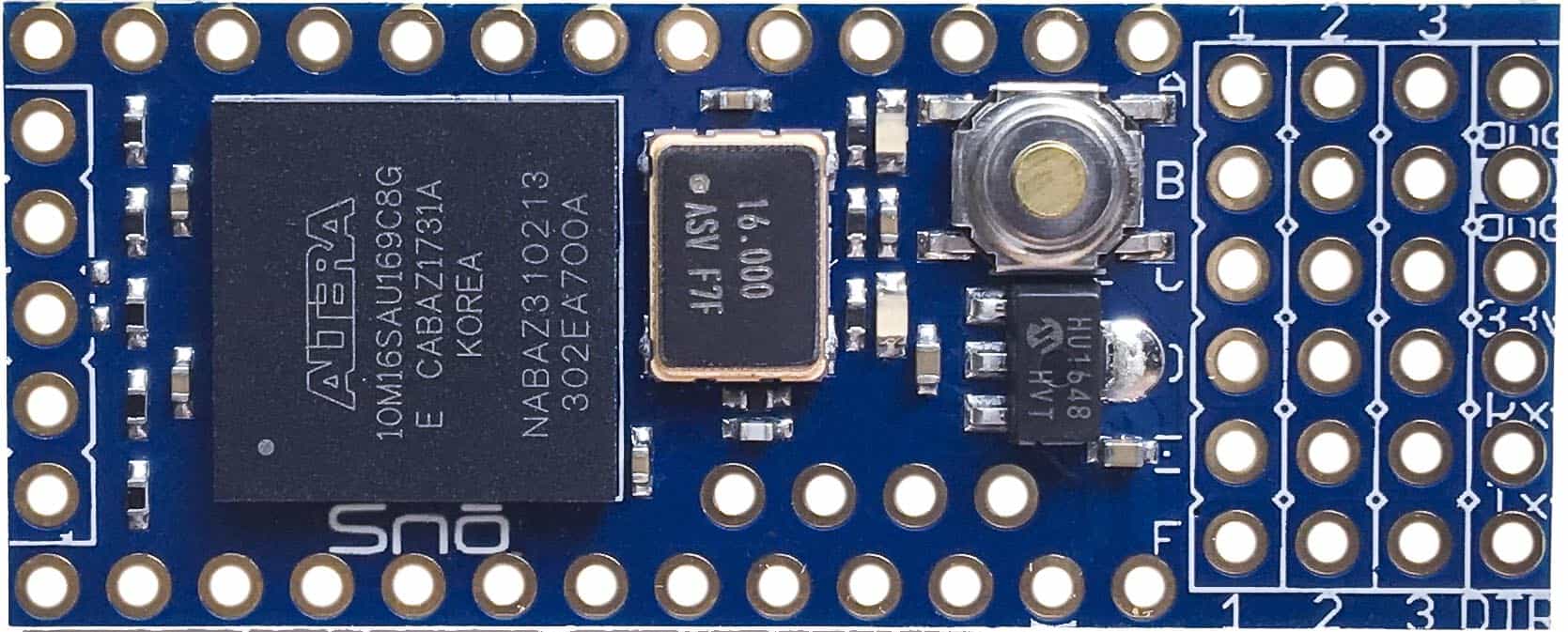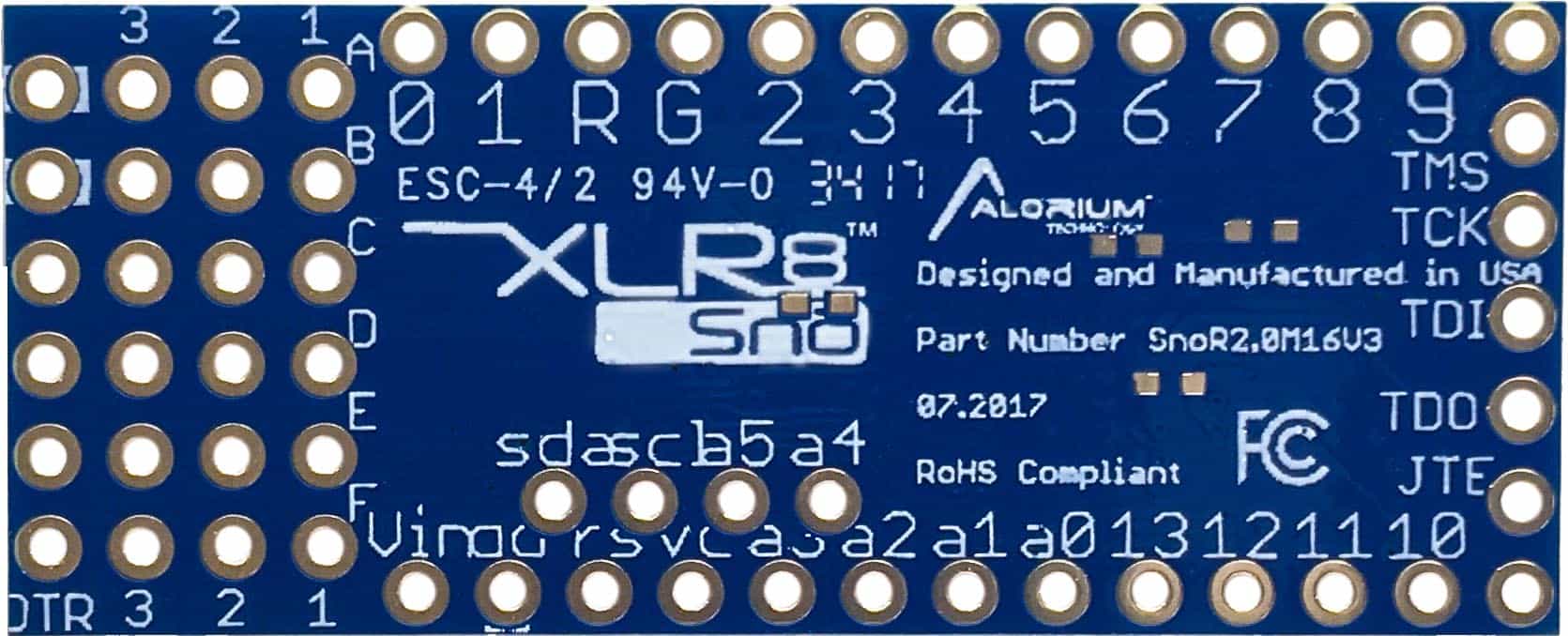 Digital I/O
32 Dedicated Digital Pins
6 Shared Digital with Analog Pins
3.3V Inputs
3.3V Outputs
Analog Inputs
6 Analog Pins
3.3V
ADC Performance: 1 MHz
Resolution: 12-bit sustained
Sample Rate: 254k samples/second
Are you building a product? 
What's an Xcelerator Block?
An Xcelerator Block is an optimized hardware implementation of a unique processor intensive function. Since everything needs a cool acronym, we simply refer to one of these blocks as an "XB".
Snō ships with pre-installed XBs that target application-specific behavior. These are listed on the right. Snō can be field-updated to change the XBs implemented on the FPGA. Learn more about XBs on the Xcelerator Blocks page.
Enhanced Analog-to-Digital Converter
OpenXLR8 is the methodology that allows Snō users to create their own custom Xcelerator Blocks and integrate them into the FPGA.
One of the goals of the drone project that I am sponsoring at the University of Idaho is to reduce power. Most drone control systems utilize several microprocessors which draw power.  I wanted to have the control system implemented in a single FPGA with an embedded uProcessor. The Alorium products were exactly what I wanted and allow me to customize my FPGA design. More importantly, I can do it with simple, easy to use tools.
Peter Baran
Owner, Design Magnitude Idaho
Buy your Snō board today! 
Alorium Technology | 3041 Melby St., Eau Claire, WI 54703 | 715-575-3150