We have received a few questions recently about the status of Evo M51, so I wanted to send this update and let you know what's been happening.
Just like many companies in the electronics industry, we have experienced some delays that are pushing Evo availability out in time a bit. 
However, things are starting to break loose, and we are getting excited about being able to keep making forward progress!
For example…
Production PCB Panels Are Here!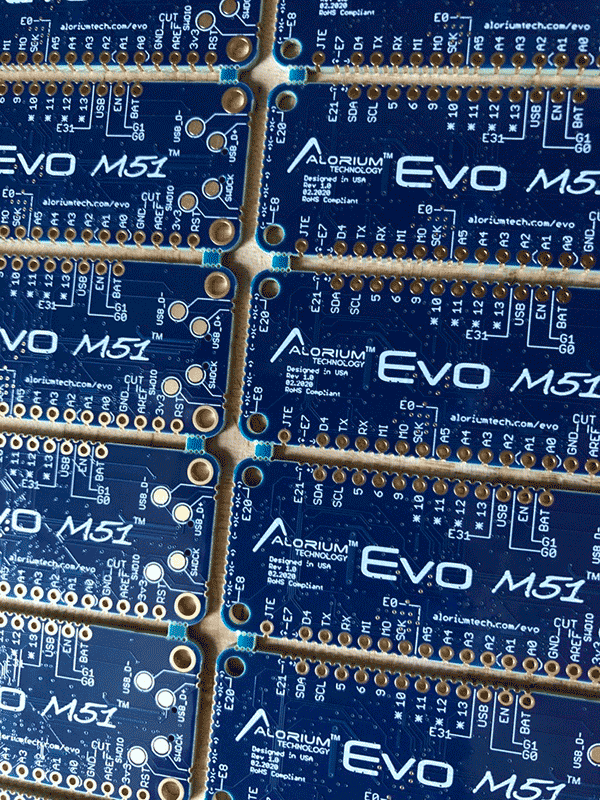 Just this week, we received panels for Evo M51 production boards.
There is some tuning and preparation to do on the pick & place machine to be ready for the panelized version of the board.
We are planning to have the first run ready for shipping to our distributors in early May.
We will definitely keep you updated as we approach the end of the month.   
We're Building More Single Prototypes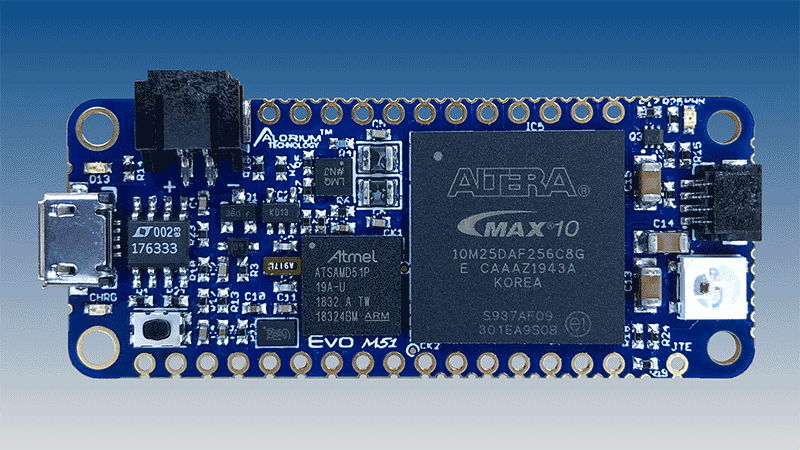 In preparation for volume production, we have built some single Evo M51 boards with our new production flow.
The board on the left is relatively fresh off the line – built last week – and is working like a champ with the initial tests we have run.
Building some of these single units allows us to optimize our production steps and make the fine adjustments we need for the pick & place machine.
Oh, we now have the right size QSPI FLASH, as well, which means we can finalize our support for CircuitPython.  It's going to be very cool to run CircuitPython on this board!
All in all, we're happy with how things are going in light of the delays we ran into in the last couple of months. We are eager to get Evo M51 in your hands as quickly as possible.
Once again, we hope you are all staying safe and healthy!