Most of these blog entries essentially mirror emails we send out to our subscribers on a regular basis.  If you are interested in becoming a subscriber to our email list, sign-up using the form on the right.
Thanks for checking in!
Alorium Technology Products are Now Available Through Digi-Key! 
We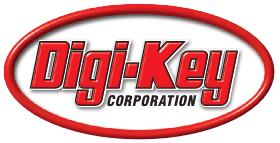 are very excited to share that all of our products are now available through our newest distribution partner, Digi-Key!
XLR8, Snō, and SnōMākr boards are all ready for immediate purchase.  Click on the links below to be taken to the Digi-Key product highlight pages for each board:
Hinj will be available for purchase, as well, as soon as we start shipping the production version.
We are thrilled to be partnered with Digi-Key!
And speaking of Hinj…
Hinj boards have taken longer than expected to get into full production, and we apologize for the delay and relative silence on the topic the last couple of months.
We bumped into a PCB issue on what was to be our production boards back in September, and we needed to address that before pulling the trigger on the volume orders.
Our new board order has been placed, and we are expecting the first units to roll off the manufacturing line later this month.  If all goes well, we anticipate shipping to our distributors in early December.