Happy February!
I know we were pretty quiet on email and with our social media chatter this last month, but don't let that make you think we have not been quite active!
The team has been busy putting final touches on the XLR8 design, and we are excited for what the month of February has in store for XLR8.  You can expect to see an uptick in communications from us over the coming couple of weeks.
For today, however, I wanted to share a quick update on the enhanced Analog-to-Digital Converter (ADC) Xcelerator Block.
The XLR8 ADC: Turn it up to 12!
Our ADC XB leverages the native 12-bit ADC on the MAX10 FPGA and allows us to provide a solution that improves sampling performance and overall results.​
Key features include:
12-bit output resolution
Higher sample rate of 154k samples/second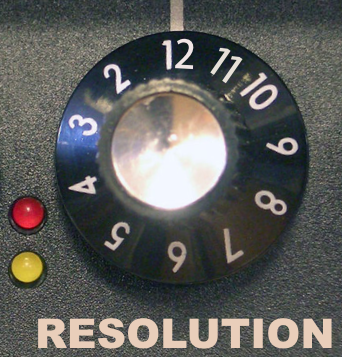 Check out this table for an ADC comparison between XLR8 and a standard Uno.

The Uno provides a 10-bit ADC and runs at a default sample rate of 9.6k samples/second. It can be over-clocked to 77k, but this can result in errors that limit results to a 9-bit effective resolution.
XLR8 can achieve a sample rate of 154k samples/second and maintain a sustained resolution of 12-bits at that rate. This means XLR8 could be a great solution for interesting audio applications or other projects where finer ADC resolution is required.​
That's it for today. Keep your eyes open for another email or two coming your way shortly. We have more to share in the near future!
As always, thank you for your continued interest!
Jason