The AT10 Opto-Isolated Motion Control Module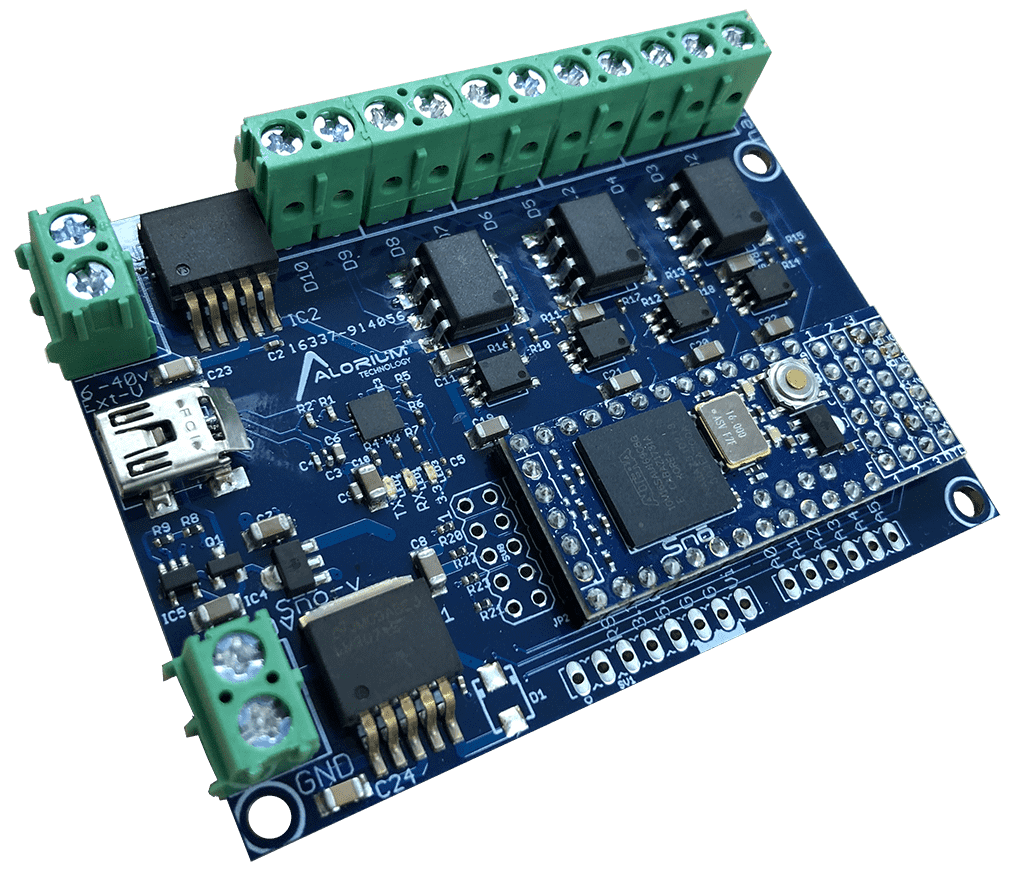 Custom Solutions for Accelerated Goals
After experiencing troublesome microcontroller lock-up and noise issues with their Arduino, one customer reached out to Alorium Technology to develop a customized FPGA-based noise-immune control module now called AT10.
Knowing they needed to move their prototype to an FPGA-based solution but had little FPGA experience, they found working with the Alorium team to be the perfect way to create what they needed. Our partnership allowed the customer team to focus on their overall system design while we provided the embedded control solutions that allow them to achieve their performance goals.
The development of our AT10 carrier board is a great example of how Alorium Technology can help you capitalize on the benefits of hardware accelerated solutions quickly and efficiently.
Ready to start your project?
Alorium Technology | 3041 Melby St., Eau Claire, WI 54703 | 715-575-3150